Vi tycker det är spännande att informera om att de nordiska ambassaderna i Berlin har gått ihop om ett symposium om samer. Att bli officiellt mottagen av sin ambassad när man är i en huvudstad och bidrar till ett symposium är stort!
Grattis och lycka till säger vi till alla samer som deltar och bidrar till att föra ut kunskap om den samiska saken.
SÁMI CONTEMPORARY: A Symposium about Minorities and Identities
22 SEPTEMBER 2015
11:00-17:00 Uhr im Felleshus der Nordischen Botschaften in Berlin, Rauchstraße 1, 10787 Berlin
Fritt inträde
PROGRAMME
11:00-11:15
Welcome by the Swedish Ambassador, Lars Danielsson and a short introduction by the moderators Dr. Michael Rießler and Dr. Joshua Wilbur
Law & Rights
11:15-12:30
Speakers:
Per Olsson (State Secretary of the Swedish Cultural Ministry): 11:15-11:30
Ánde Somby (Associated Professor, University of Tromsø): 11:30-11:45
Eva Biaudet (Member of Parliament and former Ombudsman for Minorities in Finland): 11:45-12:00
Judith Walde (Director of Minderheitensekretariat in Germany): 12:00-12:15
Question & Answer: 12:15-12:30
12:30-13:30
Lunch
Arts & Architecture
13:30-14:30
Speakers:
Tomas Colbengtson (Swedish-Sámi artist): 13:30-13:50
Ivalo Frank (Greenland-born Danish director and film artist): 13:50-14:15
Question & Answer: 14:15-14:30
14:30-15:00
Coffee break
Language & media
15:00-16:40
Speakers:
Pirita Näkkäläjärvi (Head of Yle Sámi Radio): 15:00-15:15
Peter Steggo (Pite-Sámi & Sámi coordinator in the city of Umeå): 15:15-15:30
Galina Vlasova (Kildin Sámi language activist in Russia): 15:30-15:45
Diplom Ped. Claus Sax Hinrichs (Professor Dr. ABC, Denmark): 15:45-16:00
Guðrún Kristinsdóttir (Vigdís Finnbogadóttir Institute of Foreign Languages at the University of Iceland: 16:00-16:15
Question & Answer: 16:15-16:30
16:30-16:35
Short summary by the moderators Dr. Michael Rießler and Dr. Joshua Wilbur.
16:40-17:30
Reception
In the evening, the Nordic Embassies have the pleasure to present a SÁMI CONTEMPORARY JAZZ CANTINA with the Finnish-Sámi artist Ulla Pirttijärvi & her band Ulda (20:00)
http://ulda.fi/%5Bcaption id="" align="alignnone" width="1024"]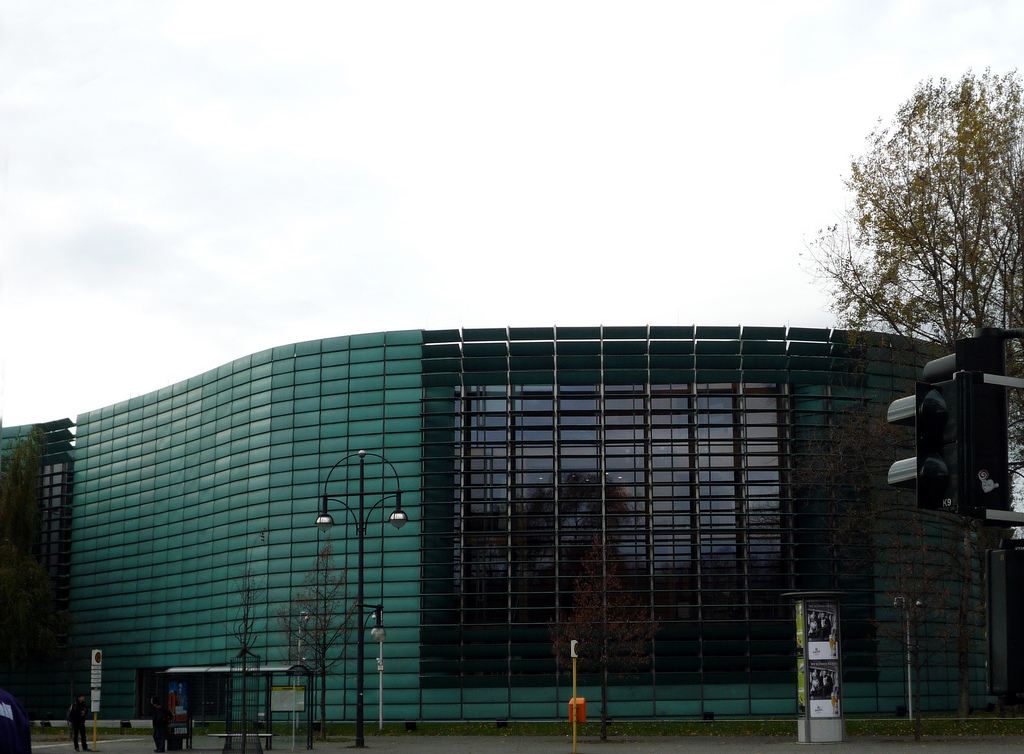 Photo by Rosmarie Voegtli
[/caption]